Preform Fabrication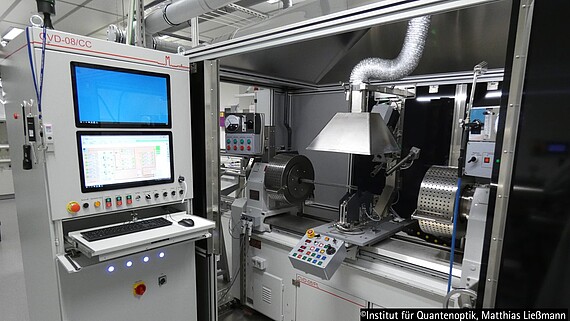 The group primarily uses the MCVD process to produce the fibre preforms. The commercial MCVD system from the manufacturer Optacore was specially adapted to the group's research focus and offers the following options:
Dotands:

Passive: Ge, Al, P, F, B
Active: Rare-Earth ions (e.g. Er3+)

Doping concepts:


Chelate doping
In situ solution doping
In addition, the group has the capability to produce preforms using the stack-and-draw method.
Fibre Fabrication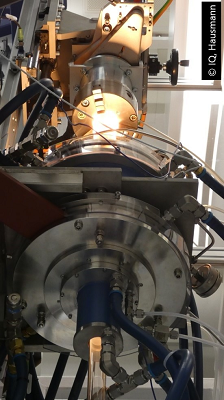 In order to rejuvenate preforms into fibres, the group uses a 12 m high fibre drawing tower from the company Nextrom. This offers the following possibilities, which are used as part of the research focus:
Fibre types:

Step-index fibres (single-mode, multimode, polarisation-maintaining)
Laser active fibres, also in double-clad geometry
Multicore fibres
Photonic crystal fibres

Fibre diameters from 80 µm to 400 µm, production speed up to 400 m/min
Max. usable preform size: 1.5 m length and 50 mm diameter
Coating materials: acrylate, polyimide, silicone, option on metal, carbon
Systems for twisting and/or pressure control for stack-and-draw preforms
Extraction of rods (mm diameter)
Determination of tensile strength 100 kpsi at 125/250 µm fibre geometry
Contact Person Fibre fabrication
Dipl.-Ing. (FH) Katharina Hausmann
Address
Callinstraße 36
30167 Hannover
Characterisation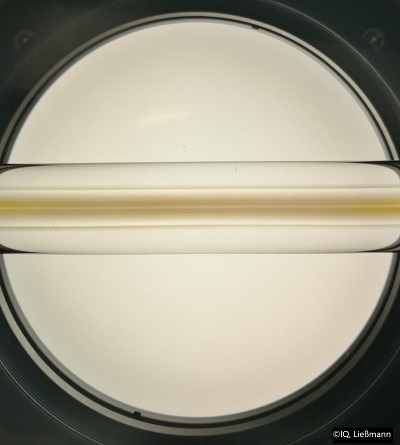 In order to characterise preforms and fibres, the group has the appropriate equipment and is always developing novel concepts as part of its research focus:
Polariscope
High-resolution microscopes
Low coherence interferometer for layer thickness measurement
Measuring station for high-resolution lifetime measurements
Preform refractive index profiler
In addition, the working group has access to external measuring systems such as Raman, NMR spectroscopy or EDX/ESMA.
Contact persons characterisation
Dipl.-Ing. (FH) Katharina Hausmann
Address
Callinstraße 36
30167 Hannover
Optical thin film technologies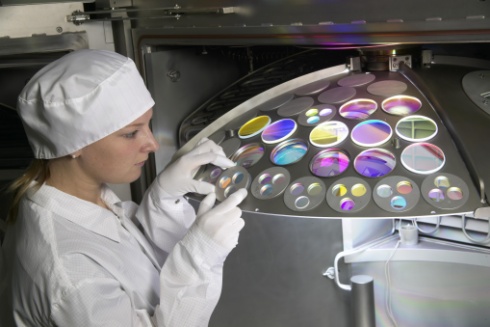 In the field of optical thin-film technology, research activities involve the use of:
complex coating systems for high-power laser optics,
in-situ measurement methods to control coating processes,
Ion-assisted conventional coating processes,
Ion sputtering technology (on more than ten coating systems).
A comprehensive infrastructure is available for the characterisation of the manufactured components, including equipment for the standard-compliant (ISO) determination of:
optical transfer properties,
scattering,
absorption and
laser-induced damage thresholds.
Contact person thin film technologies
Address
Callinstraße 36
30167 Hannover